Discover more from Constellations
Artist and author Lindsay Gardner's quarterly newsletter
Why We Cook is almost here!
It's really real!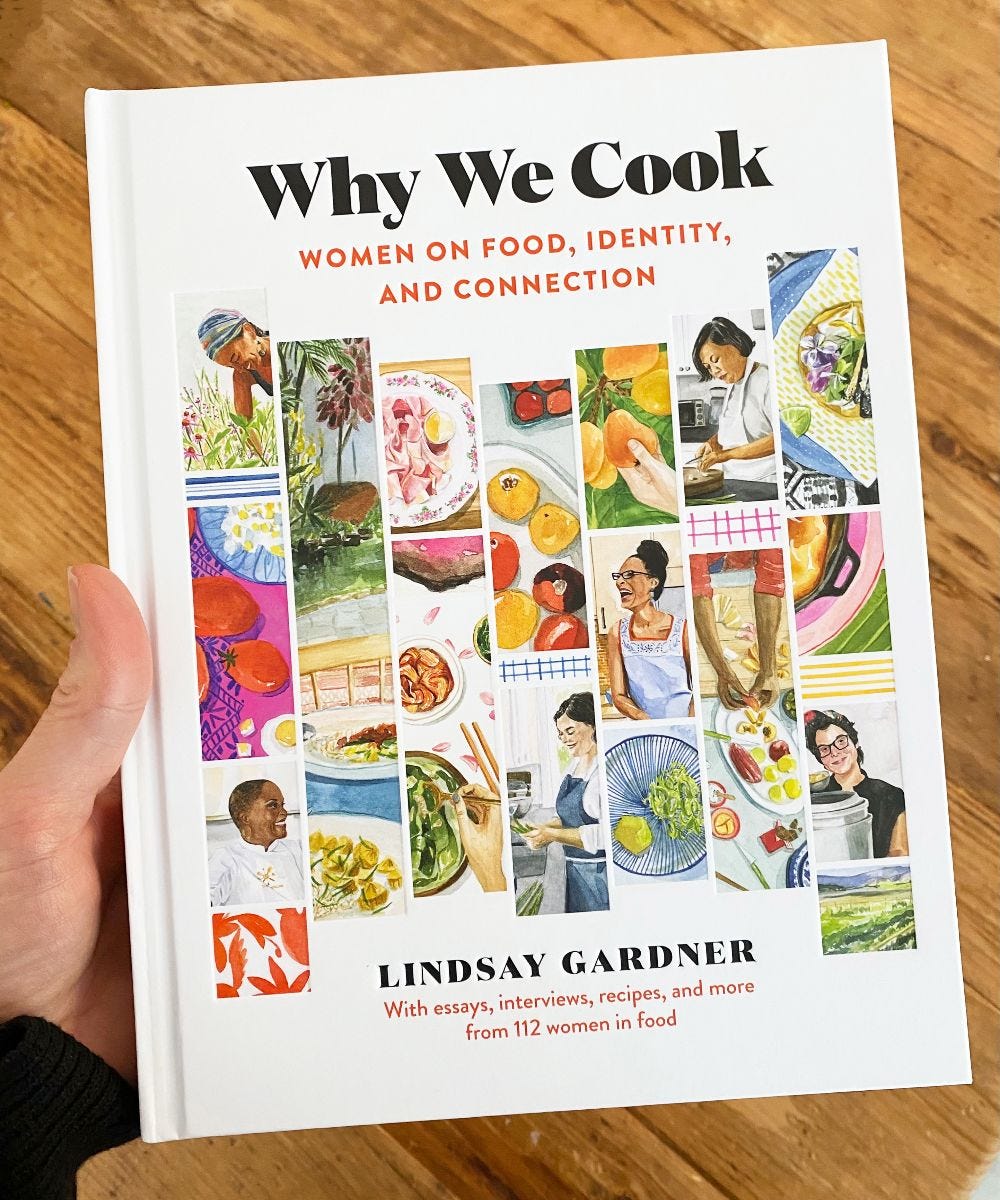 Hello friends-
With this note, I'm sending each of you a mental hug as we navigate this intense and challenging moment. 
Here's a bright spot for your day: WHY WE COOK is almost here! Earlier this week, I shared the book's cover and splash page. I hope you'll visit when you have a chance. I can attest the animations bring a lot of joy!
The book's release date is March 2nd, but if you like, you can pre-order it now right HERE, and also be first in line for a great assortment of raffle prizes throughout February. 
Of course, I have so many feelings as the book is about to go out into the world but the one that rises to the top every day is: boundless gratitude.
THANK YOU for being part of this project, for contributing your time either by participating in my home cooks survey or generously sharing encouragement and conversation, and supporting my work over the years.

Making Why We Cook has been an honor and a dream come true - I hope you love it! 
xx
Lindsay